Archaeology Monitoring Permit
The Department of Archaeology and Historic Preservation (DAHP) receives, processes, and reviews applications for archaeological site excavations and burial excavations within the State of Washington. These permits are required under state law RCW 27.53 and 27.44. Washington Administrative Code (WAC) 25-48 lays out required information for obtaining an excavation permit, requires notification of Indian Tribes and the public, and presents terms and conditions of permits.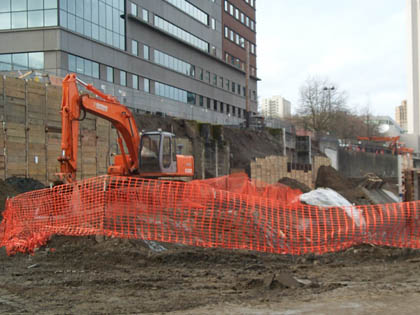 About 20% of the permits that the DAHP issues are for projects where a professional archaeologist must monitor ground disturbing activities, but no other archaeological work is recommended. To decrease the time and costs of preparing, reviewing and issuing such permits, the DAHP has drafted rules for an Archaeological Monitoring Permit with reduced application requirements.
DRAFT DOCUMENT
Along with changes to WAC 25-48 sections 020 (definitions) and 060 (summary of information required of an applicant), there will be new coversheets that ask some additional questions about regulatory context, and get rid of the requirement for wet signatures and notary endorsement.
The DAHP has begun the rule-making process, and will be holding a public meeting to solicit comment.
The meeting will be held on:
Monday, August 20th, 2018, at 1:00 PM
Natural Resources Building, Room 172
111 Washington Street, SE
Olympia WA 98501
Written comments will be accepted through August 20th, 2018. Please send comments to:
Dr. Lance Wollwage
Department of Archaeology and Historic Preservation
PO Box 48343 | Olympia WA 98504-8343
Or email to: