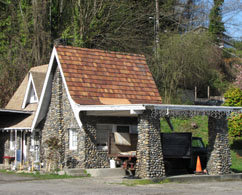 DAHP's Wisaard online database provides access to our inventory of historic properties including properties listed on the Heritage Barn Register, Washington Heritage Register (State Register), and the National Register of Historic Places. Click the link below to begin searching!
Cultural resource professionals also have access to historic property data entry, archaeological sites, and survey reports via a password protected firewall. For access to these features of the Secure Wisaard click here.
Please Note: If you are looking for historic property and register information or the predictive model you do not need to log in. All of this information can be viewed by clicking the Start Wisaard button below and using the Map or Search features.

The Wisaard application works best in Chrome and Firefox and contains PDF documents that require the latest Adobe Acrobat Reader .
Disclaimer
This digital data, (hereinafter collectively referred to as the "information"), is provided on an "AS IS", "AS AVAILABLE" and "WITH ALL FAULTS" basis. Neither the Department of Archaeology and Historic Preservation (DAHP) nor any of its officials and employees makes any warranty of any kind for this information, express or implied, including but not limited to any warranties of merchantability or fitness for a particular purpose, nor shall the distribution of this information constitute any warranty.
The information is collected from various sources and will change over time without notice. DAHP and its officials and employees assume no responsibility or legal liability for the accuracy, completeness, reliability, timeliness, or usefulness of any of the information provided nor do they represent that the use of any of the information will not infringe privately owned rights.
The information is not intended to constitute advice nor is it to be used as a substitute for specific advice from a licensed professional. You should not act (or refrain from acting) based upon the information without independently verifying the information and, as necessary, obtaining professional advice regarding your particular facts and circumstances.
Note the WISAARD application contains PDF documents that require the latest Adobe Acrobat Reader version.