We are here to help! Preservation through partnership is the goal of the Certified Local Government (CLG) Program. This commitment is key to Washington States ability to preserve, protect, and increase awareness of our unique cultural heritage found in the built environment. As a CLG, communities have direct access to SHPO staff for assistance with their commission, building assessments, surveys and nominations, and general preservation assistance. To help you with these various tasks, the DAHP offers a variety of training, some specific for CLGs, and other general preservaton training.
CLG Trainings
Each year a variety of CLG trainings will be provided live over Zoom with topics ranging from, CLG Basics, Dessign Review and Issuing a COA, Assessing Architectural Integrity, Understanding Your Local Ordanince, and much more. Please check this page periodically for upcoming training. Please, see below for useful materials and to explore previous trainings.
CLG Training 101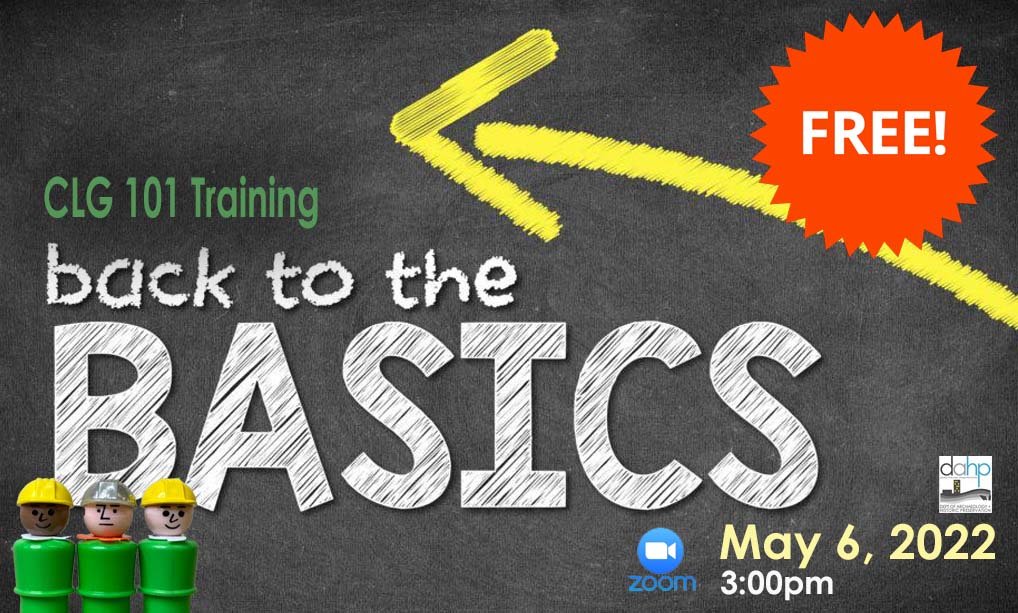 On Friday May 6th, 2022, CLG Coordinator Michelle Thompson will be hosting a CLG 101 training via Zoom. This is intended to be the first in a series of planned CLG basics trainings. This training will be a true "rewind" back to the basics and underpinnings of the CLG Program: why and how it began, the benefits and responsibilities of being a CLG, a look at local ordinances and bylaws, how these are intended to be implemented by the commission, and a basic overview of the Washington Open Public Meetings Act (RCW 42.30). This training will set the stage for three subsequent CLG Basic Trainings on the topic of: Adding to your Local Register, Design Review, and Special Valuation. Please spread the word.
Guidebooks for CLG's
NEW CLG TRAINING MATERIALS PACKET (.zip)
Presentations from previous trainings:
LOCAL HISTORIC DISTRICTS webinar from March 4, 2021 - NEW!
Powerpoint Slides from March 23 2021 Training in Everett
Powerpoint Slides from November 19, 2019 Training in Steilacoom
Powerpoint Slides from 2017 CAMP in Tacoma
Powerpoint Slides from September 26, 2017 CLG Training in Spokane