Guide to Modern Commercial Architecture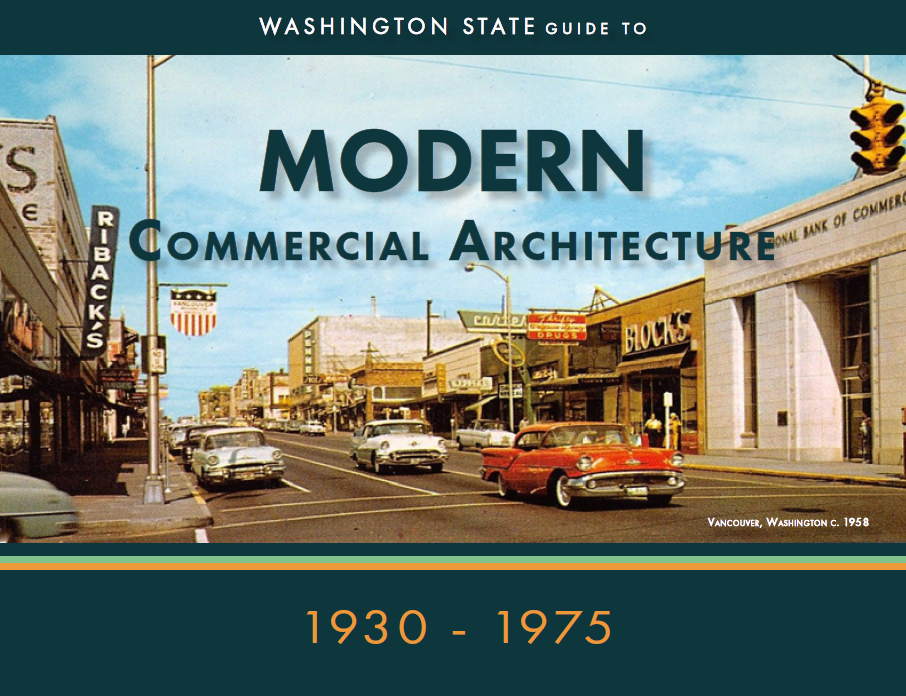 11/10/2021 - At long last, we have completed a Guide to Modern Commercial Architecture. The guide is packed with information about when, how, who, why and what commercial buildings were made of from 1930 - 1975 (give or take a few years). This document is intended to serve as a guide to the documentation and evaluation of mid-century commercial resources in Washington State, as well as to foster and appreciation and understanding of their architecture and history and those who designed and built them. In it you will find in-depth research and hundreds of photos of the forms, styles, and materials that were prevalent during this period. There is also a section that lists architects, engineers, and builders in Washington.
This project was started by Artifacts Inc. and expanded by State Architectural Michael Houser, who has piles of personally compiled research on the topic, and Survey Coordinator Kim Gant.
Click on the image to download the document in PDF format. The headings in the Table of Contents are linked to the pages in the document. Make sure to open the bookmarks bar in Adobe Reader or Acrobat.