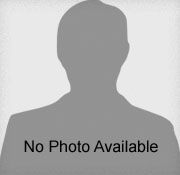 Seattle architect Claude Abraham Reinoehl was born in Indiana on December 28, 1874. While details of his formal education and early career are unknown, Reinoehl made a unique impact on the built environment in Seattle. In 1900 records indicate he was working as a bookkeeper for Jarmuth & Harrison, a real estate and construction company in Denver, CO.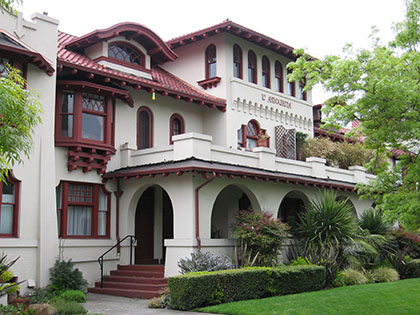 By the next year Reinoehl had moved to Seattle and had opened his own real estate firm; C.A. Reinoehl & Co.. For reasons unknown around 1905 he closed his business and became an employee of C.P. Dose & Co., another real estate and construction company. The company had an in-house architectural department and Reinoehl is identified as their main architect. Reports identify Reinoehl as architect of the Mission Revival style L'Amourita Apartments (1908), developed by A.J. Jarmuth. At this time it is unclear as to whether there is a connection to Reinoehl's former employer in Colorado, or if he designed the apartments independently or as part of the Dose company.
In November 1907 The Seattle Times reported that C.C. Dose, George R. West and Claude A. Reinoehl had opened a new general contracting and architectural firm with offices in the Oriental Block. The article noted that the partners would specialize in the "popular Eastern percentage system of erecting improvements of all kinds."
By the next year the firm had published a 120-page plan book catalog, Architecture of Dose, West & Reinhoehl, which illustrated over 70 plans for "artistic home, flat, store and apartment buildings." The designs ranged from inexpensive cottages to a fire-proof hotel building. The introductory catalog information clearly indicates that the firm also specialized in construction loans and could assist the prospective home owner in "getting a loan for almost any improvements you wish to make, either on a monthly payment or straight loan." Reinoehl was identified as the firms "architect", George R. West as the construction superintendent, and Charles C. Dose as business manager and construction loan coordinator.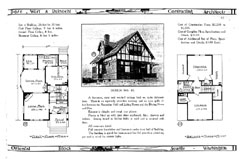 It is unknown how many copies of Architecture of Dose, West & Reinoehl were published or sold, or exactly where it may have been advertised or available to prospective clients. An advertisement for the catalog, which sold for 50¢, appeared in the advertising section of January 1909 issue of Pacific Monthly and several issues of the Seattle Times. Several of the homes featured in the catalogue have been identified including properties at 2107 10th Ave W; 3111 Dose Terrace; and 3210 Dose Terrace.
Other projects include the Charles P. Dose House (1422 E Roy, 1905); the D.M. Peyser House (1906); the H.A. Emery House (1906); the F.A. Olson House (1906); the S. Mojoen House (1906); the W.A. Fores House (1906); the Margaret Gillen House (1906); the Stella Grisman House (1906); the D.S. McEachern House (1906); the Captain Peter Falk House (1906); the C.C. Draper House (1906); the Fred L. Boyd House (1907); a store building for William Nobe (1907); the German Evangelical Brethern Church (1907) in Columbia; the George A. Moomaw House (1908); and the D.C. Sprague House (1908).
By January 1909 the partnership had dissolved and Reinoehl moved to Los Angeles. Reportedly he continued to work as a residential architect for a number of years; however no designs have been identified by Reinoehl in California. The 1920 U.S. Census for Los Angeles identified him as a sash and door salesman. Reinoehl died in Los Angeles on March 3, 1942.
Adapted from the Charles P. & Ida Dose NR nomination by Kate Kraft; Michael Houser - Oct. 2013