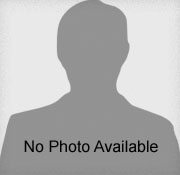 Bibliography:
"Opens Office in Tacoma" Tacoma Daily Ledger - March 13, 1904 pg. 15.
"Among The Architects" The Improvment Bulletin - March 12, 1904.
"Perspective of Seymour Conservatory to be Built in Wright Park" Tacoma Daily Ledger - February 9, 1908.
"I. Jay Knapp, architect, has Moved... " Architect & Engineer - June 1911.
"Fee to Architect Worries Klamath" Oregonian - October 14, 1911.
"Architect Sues Klamath Falls" Oregonian - July 12, 1913.
"Brick Store..." Building & Engineering News - May 30, 1917.
"Frsno.. Until 3 p.m. ...." Southwest Contractor - February 3, 1917.
US Census Records - 1860-1920
US Polk Directories
Born in Essex, New Jersey in April 1857, Isaac Jay Knapp was raised in the building trade; likely learning his craft through his father, a prominent local housing contractor. While his formal architectural training is unknown, Isaac began marketing himself as an architect as early as 1880. Reportedly he worked for a short time in Muskegon Michigan, before moving to Milwaukee, Wisconsin around 1900. For reasons unknown, by March of 1904 he had moved to Tacoma and opened his own independent architectural practice at the age of 47. Isaac, who went by I. Jay Knapp, designed dozen of homes and commercial buildings across the city, but is perhaps best known for his design of the Seymour Conservatory (1908) at Wright Park. He lived at 518 North "J" Street just east of Buckley's Addition. In 1910 he took on a partner Charles F. Mahon, however his practice in Tacoma was short-lived and newspaper accounts note that he had set up a new practice in Klamath Falls, Oregon by June of 1911. Mahon stay in Tacoma and continued practicing. Further accounts report that Knapp had moved to Fresno, California by 1915. He passed away in Los Angeles on January 19, 1928 and is buried at the Forest Lawn Memorial Park Cemetery in Glendale.