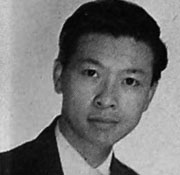 Bibliography:
"Negligent driving…. " Seattle Times: Dec 17, 1949.
"March 21 was the date and Blaine Memorial Methodist Church…" Seattle Times: April 3, 1964.
"Gold, Jade Stolen From Two Homes" – Seattle Times: Nov 12, 1969.
"Roosevelt Pupils On New Citizen Roll" – Seattle Times: Dec 7, 1975.
Obit – Bing C. Eng – Seattle Times: Nov 9, 1976.
Death Notice: Jimmie S. Eng – Seattle Times: Feb 16, 1978.
Obit – Marie W. "Betty" Eng – Seattle Times: Sept 22, 2013
Polk Directory 1951, 1962, 1965
Marriage Certificate - # 162507 – Jimmie Eng & Frances Cook
University of Washington Yearbook – 1954
Building Permit - #517373, April 11, 1966
WA State Architectural License – May 24, 1955. Certification #1077 (9-24-1958)
Architect Jimmie S. Eng was born "Sut-Jung Eng" in Canton, China, on December 24, 1926. Reportedly he immigrated to the United States at the age of 12, arriving via the vessel "Ft. Amherst", to meet his father in New York on November 2, 1938. According to records he arrived "in good condition" with $2 in his pocket and came to live with his father Bing Chong (and likely grandmother, Shee Shee Lam) at 46 Mott Street in China Town, New York City. At that time he most likely started using his Americanized name "Jimmie." It is unclear as to where Eng grew up, but he graduated from Broadway-Edison High School in Seattle in 1943. By the next year his draft card noted that he was living in Bremerton with a friend (Mrs. See Tuai) and at the time was a student. Having just reached of age, towards the end of the WWII he was drafted into the U.S. Navy (March 3, 1945). Eng served in the Pacific theater and rose to a level of SK3 (Storekepper 3rd Class Petty Officier). He was discharged after serving just over a year on July 20, 1946. After the war he likely moved to Seattle.
In the fall of 1948, using the GI Bill, Eng enrolled at the University of Washington majoring in architecture. While there he met Seattle native, Frances L. Cooke. A recent graduate of Franklin High School, Cooke was Far Eastern Studies student at the University of Washington and was worked on the side as a travel agent when she met Eng. They married in 1950.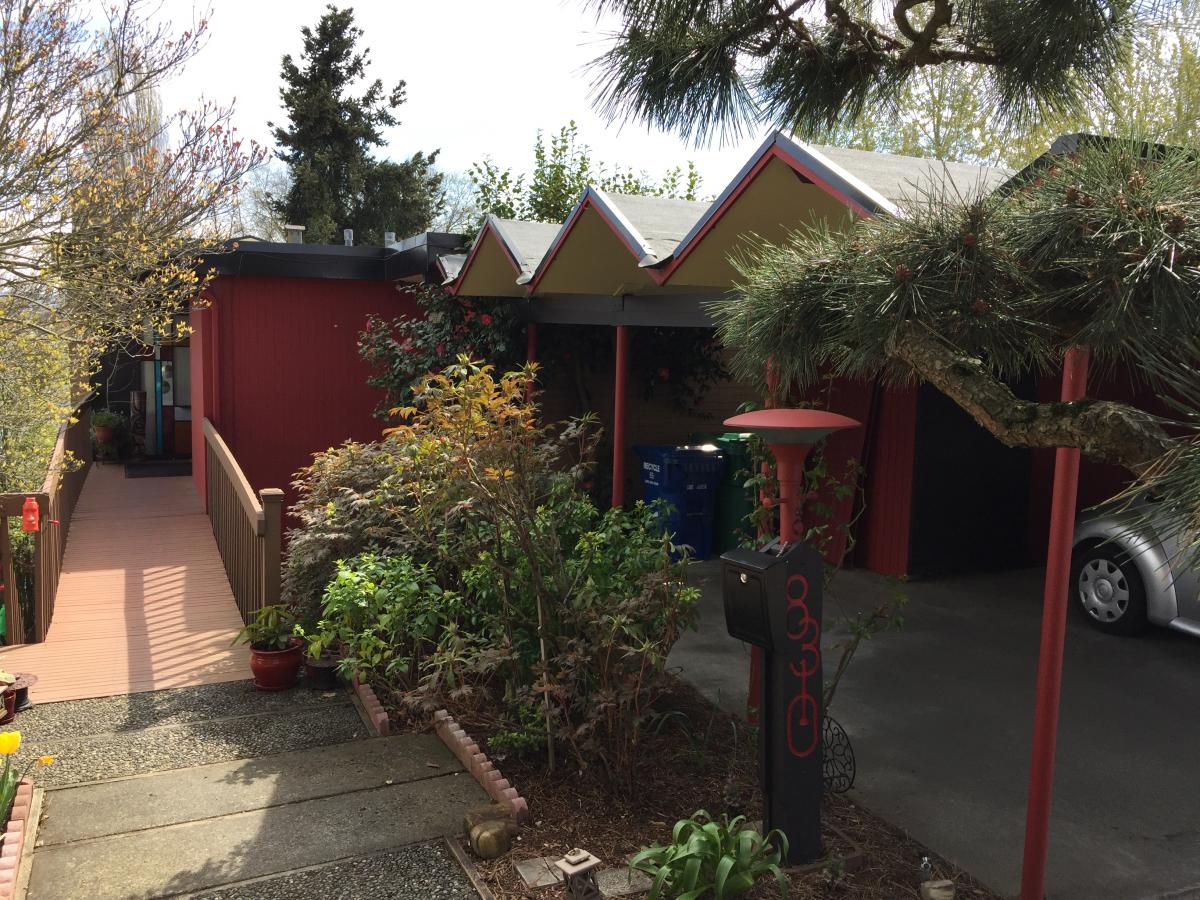 After graduating with the class of 1954, Eng took his architectural license examine but failed to pass until taking the test a third time in 1958 (License No. 1077). Such struggles were common in the mid to late 1950s, and after protest by numerous applicants, the architectural review board adjusted the way they tested. Eng had started working for the Boeing Aircraft Company in 1951 while he was still a student during the summer months and upon graduation he took a full time job with the company and worked his way up the corporate ladder; remaining there for the entirety of his career. Per Polk directories by 1962 he rose to the level of supervisor. Stories persist that his main work at Boeing involved the design of the Minuteman silos, but this has not been verified.
On Sept 7, 1957 Eng married a second time. The younger Marie "Betty" Woo was born in Richmond, Virginia in 1933 and had attended Garfield High School in Seattle. Together they raised three children; Cynthia "Cindy", Candace, and Curtis. To make ends meet the couple also had a vending machine business, J & B Vending, for several years. Reportedly they owned several machines which were installed at a variety of local community centers around the city.
While licensed as an architect, Eng did not open an independent practice or work at any firm. Instead he chose to design for his family and friends. Only four designs have been attributed to Eng in the city of Seattle. These included his own home (8310 Beacon Ave S) and the Hing & Jane Chinn House (2522 S. Orcas Street). The Chinn home, built in 1961, is more modest in scale and restrained in its architectural details but still boasts mid-century design elements with is low sloped roof, wide over-hanging eaves and curtain-wall entry. In 1968 Eng designed a similar home at 12450 57th Ave S. Most similar to Eng's own home is a house he designed for his mother and father at 4903 29th Avenue South in 1968. Currently owned by Eng's brother John, the house utilizes a saw tooth roof above the main living area.
Jimmie passed away at the age of 51 on February 13, 1978. His wife continued to live in the family home until her death on Sept 18, 2013. Both Jimmie and his wife Betty Marie are interred at Lakeview Cemetery in Seattle.
By Michael Houser, State Architectural Historian - July 2019