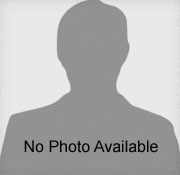 Joseph Lawrence Skoog was born in Washington on September 27, 1893. His father, a Swedish immigrant moved his family to Alaska around 1900, where he became a prominent building contractor specializing in canneries. Apparently Skoog disappointed his father by not continuing with the family business, but instead returned to Seattle around 1916, to study architecture at the University of Washington. While at the University, he headed the architectural student organization, called the Atelier. During WWI, he was drafted into the army, serving as a pilot in the U.S. Signal Corps. It is unclear whether Skoog received his architectural degree, but he did receive his architectural license (#225) on April 7, 1920.
His skill as a designer and draftsman was apparent. During most of the 1920s, Skoog worked for the prominent Metropolitan Building Company in Seattle, under the direction of architect Robert C. Reamer. While there under Reamer's tutelage, Skoog reportedly worked on the Olympic Hotel (1924), the Fifth Avenue Theater (1925-26), and the Lake Quinault Lodge (1926). During that time, Skoog designed his own house at 1855 Shelby Street in the Montlake neighborhood in 1926. In the late 1920s, Skoog worked briefly with Edwin Ivey, designing the Ferry Investment Co. Building (1929-30).
In the 1930s, due to the general shortage of commissions caused by the Depression, Skoog lost his house and his family moved frequently. For a time, reportedly they resided in the Sigma Kappa Mu Chapter House as caretakers. By 1938, the economy had rebounded and Skoog was awarded the contact to design the Sigma Kappa Alpha Gamma Chapter House in Pullman at Washington State University.
During World War II, Skoog worked on the barracks at the Whidbey Island Naval Air Station. After the war he designed grocery stores for local businessman John Burkheimer, who built and leased the stores to the A & P Tea Company. Skoog later became Burkheimer's partner in some of these ventures. Skoog's stores were well-lighted and organized, and were considered somewhat significant in the development of the modern retail grocery store. Other known work includes a large factory complex for the Elmer & Moody Woodwork Company at the base of Queen Anne in Seattle (1949). Skoog retired from architectural practice in the mid-1960s. He died in Seattle just shy of his 91st birthday on September 13, 1984.
Adapted from Larry Johnson and the Sigma Kappa Mu Chapter House NR nomination - Sophia Byrd McSherry