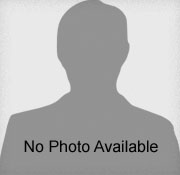 Bibliography:
"Architect William Kingsley has let the contract to the Odell Construction Company for the…" Seattle Times, Dec 10, 1905.
"Board Awards Two Contracts" Seattle Times, March 21, 1908.
"Builders Exchange Nominations" Seattle Times, Nov 25, 1908.
"Motor Cars Hurt Man and Boy on Street" Seattle Times, May 13, 1909.
"Roberston Estate, 1521 Seventh Avenue West, Retaining wall…." Seattle Times, Nov 14, 1909.
"Whittmore Odell, contractors, 1011 Henry Building, who have the general contract…." Seattle Times, May 8, 1910.
"Notice of Dissolution of the Copartnership Whitmore & Odell Co." Seattle Times, June 23, 1910.
"New Fireproof Block for Western Avenue" Seattle Times, Sept 17, 1911.
"Inspectors Criticise Masonry Dam Work" Seattle Times, April 29, 1913.
"To Advertise Seattle" Seattle Times, Dec 16, 1917.
Advertisement - "Mark Odell & Co.: General Contractors" Seattle Times, July 16, 1922.
"Mark Odell, Insuranceman, Succumbs" Seattle Times, June 26, 1963.
Seattle builder Mark M. Odell was born in Baldwinsville, New York on January 13, 1869. He was primarily raised by his mother after his father died when Odell was the the age of 11. Education was important to the family, and reportedly after graduating with a civil engineering degree from Cornell University in 1897 he decided to stay in Ithaca and pursue a law degree. However by March 1898, Odell had dropped out of Cornell Law School and, with his best friend from school, Ellis Aldrich, they decided to join the Klondike Gold Rush. After nearly a year prospecting for gold under harsh conditions (with little results), Odell moved to Seattle in 1899 where he stayed for the remainder of his life.
Once in Seattle Polk directories show that he first took a job as a ticket agent for the Alaska Steamship Co., but by 1901 he was working for the Whitmore Concrete Company, owned by Jessie K, Whitmore. In 1906 Odell became a partner and the next year the firm was renamed Whitmore & Odell. Together they helped build the growing city's infrastructure. Specializing in concrete work, projects included paving miles of sidewalks in Seattle's downtown; working on the Lake Washington ship canal that linked Puget Sound with Lake Washington; building a comfort station at Pike Place Market (1908); the Hydraulic Supply Manufacturing Co. (1906, architect William Kingsley); constructing a retaining wall for the Robertson Estate (1909); and a constructing a building & wharf for the Occidental Fish Company (1910). Outside of the city, they rebuilt the Port Blakely saw mill on Bainbridge Island after it burned down in 1907.

Whitmore had a life threating car accident in 1909, and the two decided to part ways the next year. Odell continued a general contractor for nearly another 20 years. Known projects during the latter part of his career are limited to the Diamond Ice & Storage Company (1912, Western Ave & Union St); paving the streets in the Highlands neighborhood and a portion of Snoqualmie Pass through the Cascade Mountains; as well as building wharfs and a railroad station in Vancouver, Canada for the Canadian Pacific Steamship Co. (1913 -1916).
With his 60 birthday nearing, in 1928 Odell decided to switch careers and became an independent insurance agent. He worked for another 30 years and officially retired in 1960 at the age of 91.
Over the course of his career, Odell was a big promotor of Seattle. He helped distribute leaflets advertising Seattle's preeminent advantages as a home and business city. He was a member of Cornell Club of Western Washington, Delta Chi Fraternity and the Prospect Congregational Church, and served as secretary of the Builders Exchange (1909). The Odells were one of Seattle's prominent families, and were often in the news. Together with his wife, India Belle, they had three children, Mark Jr. (1912-1946), Burr (1914-2010) and Margaret (1916-2001).
Despite his success and a builder and insurance agent, Odell might best be remembered as a member of the famed Cornell varsity crew team of 1897. The team, coached by Charles E. Courtney, rowed against Yale and Harvard for the first time in two decades. To everyone's surprise, and contrary to predictions of rowing experts, the "Big Red" crew of 1897 won the Intercollegiate Rowing Association (IRA) Regatta on the Hudson River at Poughkeepsie, New York, and became "champions of America." Odell's team held the course record for more than 30 years. The team had beat the heavily favored Yale and Harvard, establishing the school as a rowing power and Courtney as the leading rowing coach in the country. After coming to Seattle, was Odell was instrumental in establishing a rowing team at the University of Washington and helped the University with rowing events for 30 + years.
Odell pasted away in Seattle on June 26, 1963 at the age of 94.
By Michael Houser, State Architectural Historian - Feb 2020