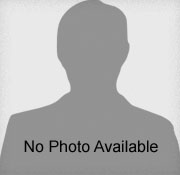 Bibliography:
US Census Records
The History of the Yakima Valley, Washington, Comprising Yakima, Kittitas and Benton Counties, The S.J. Clarke Publishing Co., 1919, Volume II, page 1057.
Foster, Thomas J. Examples of Success by Correspondence Training, International Textbook Co., 1912.
"Jacobs Opens Office" Spokane Chronicle, July 30, 1912, pg 19.
"Lodge Building Now Complete" Spokane Chronicle – Feb 14, 1913
"Theodore R. Jacobs Tuesday evening petitioned the city.." The Pullman Herald, March 19, 1915, pg 6.
"Architect Theodore R. Jacobs has applied to the city council.." The Pullman Herald, June 9, 1916, pg 8.
"Miscellaneous: Whitman County vs. Theodore R. Jacobs, part of lot 3...." The Pullman Herald, October 6, 1916, pg 2.
"Mrs. Jacobs Gets Divorce" The Spokesman Review, February 18, 1917, pg 2.
"Personal: A.K. Thompson and Theodore R. Jacobs have entered into an…." The American Contractor, Dec 1, 1917.
"Name Architects for Walla Walla" Spokane Chronicle – January 16, 1920.
"Downtown Skyscraper, Studio, Hotel Planned" The Los Angeles Times, June 16, 1929, pg 69.
"Working drawings have also been authorized.." The Los Angeles Times, July 22, 1929.
"Theodore R. Jacobs has moved to …." The Architect & Engineer, Nov 1931.
"Reconstruction, rehabilitation and strengthening of the main building..." The Los Angeles Times, January 19, 1936.
"Boylston Street Project Slated" The Los Angeles Times, March 8, 1936.
"Boylston Street Project Slated" The Los Angeles Times, March 8, 1936.
"Contract to Rebuild School Awarded" The Los Angeles Times, Jan 3, 1937.
"Architect's Rites Set" The Los Angeles Times, September 12, 1947.
Architect Theodore Rider Jacobs was born in Mannsville, New York on August 8, 1883. In 1888, when he was five, the family moved to Denver, Colorado. His dad was a civil engineer and surveyed much of the early irrigation development in Colorado. Later he was appointed as the U.S. Survey General by President Cleveland.
Theodore attended local schools in Denver. Some histories note that he acquired his architectural skills by being an apprentice in the office of noted local architect Frank E. Kidder (starting there at the age of seventeen and remaining there for about eight years), however Polk Directories tell a different story.
They indicate that he started his career at the age of 18 as a clerk for the firm of Campbell & Co. By 1905 he was working as head time keeper for the C & S Railway. The next year he worked for the North Denver Fuel & Feed Company and then by 1908, he was a clerk for the Denver & Rio Grande Railroad. It was during this early time in his career that he married Nellie V. Barker (1883-1969) in 1903 at the age of 21. Together they had two children, Katherine S. (1907-1990), and Virginia Nell (1909-1992).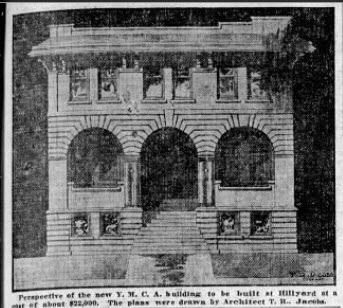 Perhaps seeking a more stable job, Jacobs decided he was interested in the architectural profession and completed correspondence school (called "Complete Architectural Course") in 1909. Shortly thereafter he began to bill himself as an architect. For reasons unknown, he moved to Spokane in 1910 and went to work for local architect Robert C. Sweatt. By 1912 Jacobs opened his own firm. Known buildings in Spokane include the E.H. Stanton Co; the Mitchem Brothers and the YMCA - Hillyard branch. He also designed a lodge building in Tekoa (1912).
Jacobs remained in Spokane until 1915 and then took a job as assistant architect at Washington State College in Pullman. It was a time of great growth on the campus and Jacobs reportedly was in charge of construction work that amounted to more than one million dollars. Specific projects off campus while in Pullman are limited to his own house and a remodel of Stockwell Building (1916, Main & Alder).
By this time his personal life was in disarray. He divorced his first wife, Nellie on February 18, 1917 in Colfax and by April of that year he had moved to Yakima. While there he initially formed a short-lived partnership with Alexander K. Thompson but opened his own independent practice within a year. Reportedly he designed many fine homes in the city and surrounding communities, however known projects are limited to Toppenish High School; and the Loew Tire Company in Yakima.
While in Yakima on August 18, 1917, Jacobs married Mable B. Gerber of Yakima. Together they had one son Theodore Rider Jr. (1918-85).
By 1923 the family moved to Long Beach, CA and Jacobs initially took a job with architect Harvey H. Lochridge. By the late 1920s he had moved to Los Angeles and set up an independent practice. Known projects include a 13 story office building in downtown LA (1929, 5th & Beaudry); a 13-unit office building (1934, 1904 e Florence Ave); a remodel of Wilton Place School (1937, 745 s Wilton Pl); and an apartment complex (1936, Boylston & Temple).
During the war years, Jacobs moved to San Diego and became an architect for the 11th Naval District. No known projects for the Navy during this time have been found. Jacobs died in San Diego on September 11, 1947 at the age of 64.