Human Remains Assistance Account
In 2008, the Washington State Legislature passed and the Governor signed legislation establishing the Skeletal Human Remains Assistance Account. This account was created in the custody of the state treasurer and expenditures from the account may only be used for archaeological determinations and excavations of inadvertently discovered skeletal human remains, and removal and reinterment of such remains when necessary. The Department of Archaeology and Historic Preservation Director may authorize expenditures from the account to an applicant.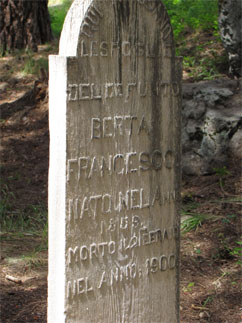 The account was created to subsidize or cover the costs associated with the inadvertent find of human skeletal remains. As such, the primary purpose of the account is to cover the costs of recovery, reburial, erosion control, reinterment, or other expenses deemed by the Director to be essential to the resolution of a case involving the inadvertent find of human skeletal remains.
The funds will be distributed in accordance with guiding State law on the allocation of funds. All funds will be distributed on a cost-reimbursement basis. Evidence of qualified expenditures, satisfactory to the Department, must be submitted to the Department for reimbursement.