HAPPY ARCHAEOLOGY MONTH - OCTOBER 2009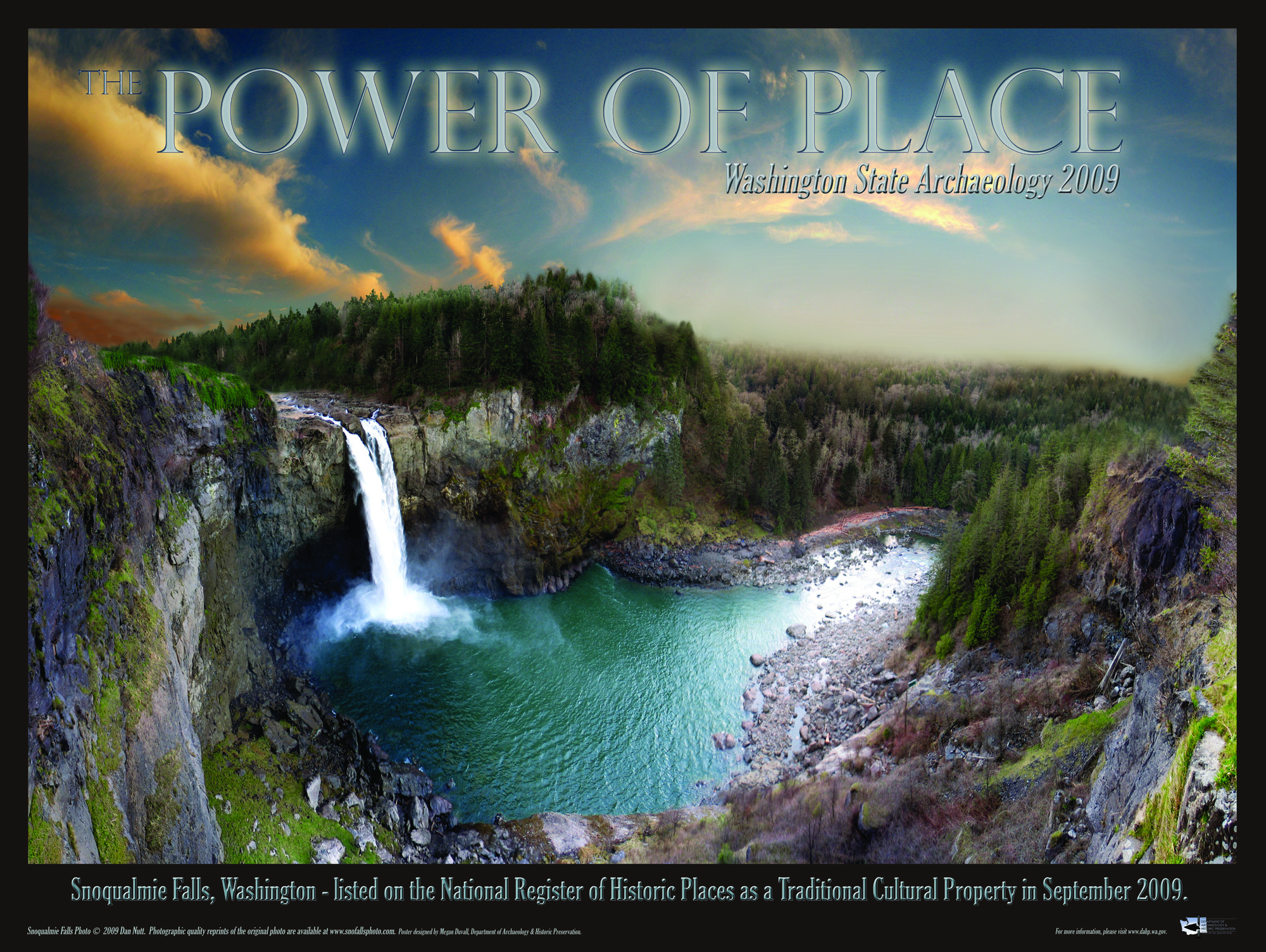 Budget cuts had threatened the very existence to this year's archaeology month and activities have been hampered by limited finances. However, as October rolled around - Archaeology Month could not be doused!  This year's theme focuses on Traditional Cultural Properties.  Snoqualmie Falls is featured prominently on the 2009 Archaeology Month poster. DAHP staff chose Snoqualmie Falls to raise awareness of its September 2009 listing on the National Register of Historic Places. After a long hard battle by the Snoqualmie Tribe to have one of their most sacred places federally recognized, the last hurdle was cleared and Snoqualmie Falls will rightly become the one of the few Traditional Cultural Properties to be listed on the National Register in Washington State.
Photographer Dan Nutt (
www.snofallsphoto.com
) generously donated the use of his beautiful panoramic photo of the Snoqualmie Falls to DAHP for our use on "The Power of Place" poster.  We felt that it captured the true essence of the Falls' place in the history and mysticism of the Snoqualmie Tribe.  If you would like a poster, please contact DAHP at 360-586-3065 or email Zee Hill at
zee.hill@dahp.wa.gov
to request one. 
A calendar of activities and events celebrating Archaeology Month is available on our website at
/pages/Archaeology/ArchaeologyMonth.htm
.