1920-1940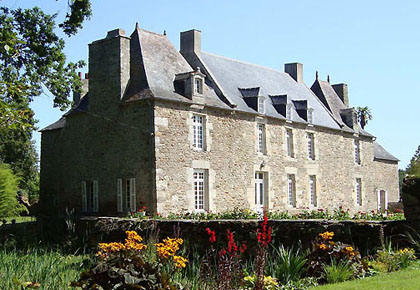 Although never as popular as Colonial or Tudor Revival, there are a number of good examples of French inspired structures in the Pacific Northwest. Known as the French Eclectic style, French Provincial or French Chateau, the style was fashionable in the 1920s and 1930s. The style was utilized most often in residential architecture and emerged from an increased knowledge of French architecture and an appreciation for French culture. American soldiers, who had served in France during World War I, returned home with a first-hand familiarity with French domestic architecture, particularly from the Normandy and Brittany regions. In addition, numerous Pacific Northwest architects who designed these homes had received training at the Ecole des Beaux Arts School, the most prestigious fine-arts school in Paris, and came back to America ready to apply what they had learned. Further fueling the popularity of the style was a number of photographic studies of modest French homes which were published both in architectural journals and popular magazines. These photos and commentary provided architects and builders with many models to draw design ideas from.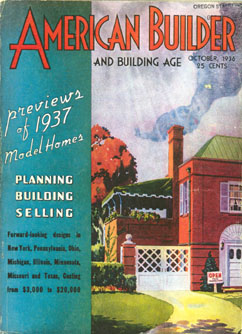 The French Eclectic style is rectangular in plan and symmetrical in design, and is at least one-and-a-half stories in height. The main distinguishing characteristic of the style is a massive hip roof with its ridge paralleling the front of the house. The roof incorporates a second floor, which is typically lit by the addition of several dormers. Most of these dormers have segmental or hip roofs, although shed dormers can be found. Commonly, the dormers are located within the plane of the exterior wall.
Exterior cladding can be of brick, stucco or clapboard. Detailing varies from formal classically inspired door surrounds with pediments and pilasters, to a more loose English Tudor flavor with board & batten doors and round arched entry porches. Windows may be either multi-light double-hung sashes or casement style, and are often highlighted by decorative shutters. In order to expand the structure, frequently wings are added to the sides of the main block of the building and are usually subservient in size. Decorative quoins are often found at the buildings corners and near doors and windows.
Washington State Examples
Orin Fisher Jr. House
Seattle - 1926

Skoog House
Seattle - c.1932

Earl & Hulda Veatch House
Longview - 1928
Puget Power Substation
Olympia - 1927
House
Enumclaw - c.1938
R.O. Welts House
Mount Vernon - 1935
House
Spokane - c.1932
Berwind - Purcell House
Longview - 1938
Kappa Delta House
Pullman - c.1939
For More Information:
Townsend, Gilbert & J. Ralph Dalzell, "

How to Plan a House"

. American Technical Society. Chicago, IL, 1946.
Mead, Marcia, "Homes of Character: The French Chateau" The Small Home. The Architects Small House Service. Minneapolis, MN, July 1930.
"Formality and an L-Shaped Plan" The Small Home. The Architects Small House Service. Minneapolis, MN, July 1930.
Gowans, Alan,

The Comfortable House

, The MIT Press, Cambridge, MA, 1987.

The Blue Book of Home Plans for Home in the Pacific Northwest

, Pacific First Federal Savings & Loan Association, Tacoma, 1937
Schweitzer, Robert & Michael Davis,

America's Favorite Homes

Wayne State Unversity Press, Detroit, MI, 1990.
Massey, James & Shirley Maxwell,

H

ouse Styles in American: The Old-House Journal Guide to the Arcihtecture of American Homes Penguin Books, New York, NY, 1996.
Walker, Lester,

American Homes: An Illustrated Encyclopedia of Domestic Architecture

, The Overlook Press., New York, NY 1981.