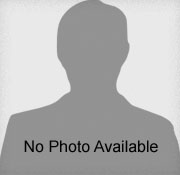 Bibliography:
"Architect Believes in Japanese System" – The Spokesman Press, May 9, 1903.
"Spokane, Wash – J.C. Fussy will build…" – Improvement Bulletin, June 20, 1903.
"Moscow, Ia – C.L. Butterfield will build…" – Improvement Bulletin, June 20, 1903.
"Fine Dwelling on Twelfth Ave" – Spokesman Review, Feb 18, 1906.
"Bungalow on Mansfield: J.C. Holmes Starts Work on $5,000 residence" – Spokesman Review, June 11, 1907.
"A Spokane Home" – Keith's Magazine – 1907.
"Alfred Jones & Co. are preparing plans for the Spokane Scenic…." The Ohio Architect & Builder, Oct 1907.
"Alfred Jones: Architect" – Spokesman Review, June 17, 1909.
"Beginning $75,000 Hotel" – The Spokane Press, Feb 9, 1910.
"Only House of Filipino Type in Spokane" – Spokesman Review, March 27, 1910.
"Mrs. Clayton Miller will begin the building of a new five story….." - The Spokane Press, May 13, 1910.
"Permit for a Public Market" – The Spokane Press, July 28, 1910.
"Tokyo Apartment House on Sixth & McClellan Which Will Be Completed Early in the Spring" – Spokesman Review, Dec 11, 1910.
"Builds Sanitary Livery Stable" – Spokesman Review, June 11, 1911.
"Washington State Capitol Price is Won by New York Architects" – Spokesman Daily Chronicle, August 4, 1911.
"Spokane, Washington" The Indicator, Oct 1911.
"Jones of Spokane Dead in San Diego" – Spokane Daily Chronicle, March 23, 1915.
Durham, N.W. History of the City of Spokane and Spokane County, The S.J. Clarke Publishing Co, Spokane, Chicago, Philadelphia, Vol 2, 1912. Pg 217-218.
Often confused with financier and real estate developer Arthur D. Jones (no relation), Spokane architect Alfred David Jones was born in Chicago on July 26, 1872. Alfred's father, David, was a prominent brick manufacturer in Chicago and he grew up around the building trades. Reportedly after attending local public schools, at the young age 16 Jones was apprenticed with one of the leading architectural firms of the city, the W.W. Boyington & Company for six years. After working for a couple of additional firms, at the age of 27 he moved to Spokane in the fall of 1899. Upon his arrival he took as job as draftsman for architect Albert Held.
By 1903 Jones formed a short-lived partnership with architect Isaac J. Galbraith which lasted less than a year. Known projects together are limited to a home for C.L. Butterfield in Moscow, ID; and a 3-story Brick Apartment building for J.C. Fussy in Spokane. Jones then continued in private practice and designed several notable single-family homes including a house for F.T. Van Ness (1906, 1014 w 12th Ave.); the J.C. Holmes House (1907, 804 w Mansfield Ave); the Ortho Dorman House (1907, 1206 w 8th); the Lawrence & Lydia Weaver House (1910, 520 w 16th Ave); his own home at 238 e 13th Ave (1909). He also designed a variety of commercial buildings and apartment complexes such as the Standard Furniture Store (1907); the Nagie Block (1908); the Postel Building (1908); the Fairmont Hotel (1909); the Kemp & Hebert Department Store (1908); the Kempis Apartments (1908): and the Espanola Apartments (1909).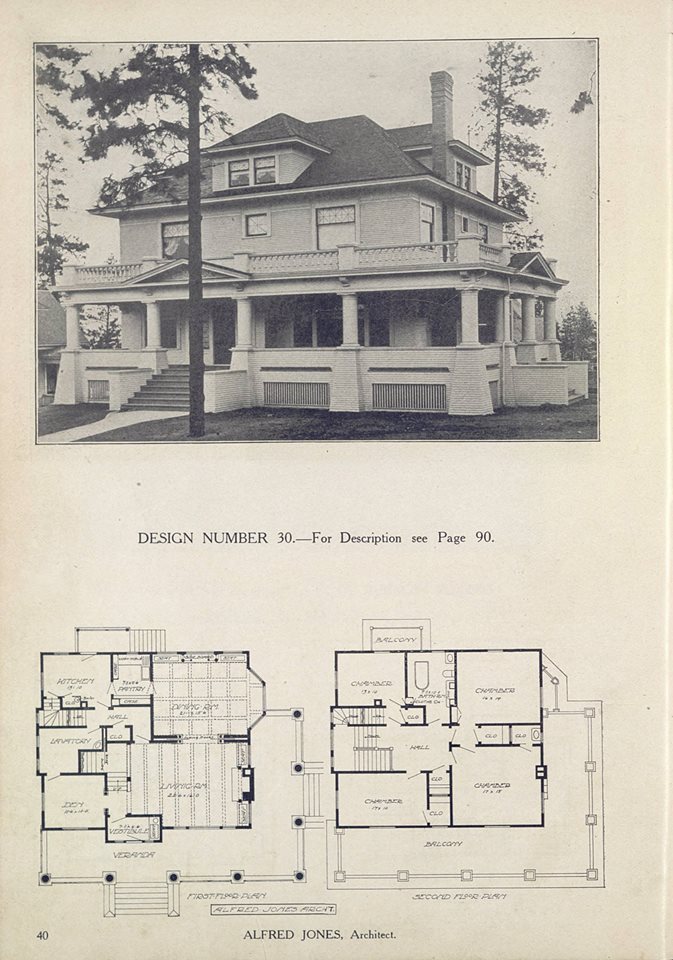 Then in 1908 he formed another partnership, this time with architect Alonzo J. Grover which also lasted less than a year. To date no known projects under this partnership have been confirmed.
In 1910 Jones established yet another partnership, this time with architect Joseph T. Levesque. This fruitful partnership produced several notable projects in Spokane including a house for F.J. Klein (1910, 1103 w 13th Ave); the Tokyo Apartments (1910, 6th & McClellan); the Union Park Methodist Episcopal Church (1910); the J.E. Horton Public Market (1910, 423 2nd Ave); the First Baptist Church (c.1910); an apartment for the Bavaria Investment Co. (1911); the Wilson & Lemon Livery Stable (1911); the Smith Funeral Home (1912); the Frederick Apartments (c1912); and the Charles White House (1912, 513 e Bridgeport Ave). Outside of the city they prepared a design for a $30,000 city market building in Colville (1911) and also submitted a design proposal for the State Capitol Building in Olympia (1911).
Outside of the office Jones had a financial interest in the first moving picture show house in Spokane, the Scenic Theater. The theater, designed by Jones, operated under the name of the Spokane Scenic Theater Company. Jones served as secretary and treasurer and later promoted another organization known as the Arcade Amusement Company of which he was president. The company built the Arcade and Empress Theaters.
Due to health issues, Jones left Spokane for Arizona in 1913. Levesque continued to practice in Spokane and formed a new partnership with Robert C. Sweatt. Reportedly after traveling all over the world in an effort to regain his health, Jones settled in San Diego in 1914. However, the blue sky, clean air and warm weather were not enough, and Jones passed away in San Diego on March 22, 1915 at the age of 42. Reportedly he was to be buried in Spokane, but his final place of rest is unknown.
Jones and his wife Lillian had four children, Henry, Sarah, Alfred B. and Harold. His son, Alfred B., became a draftsman and remained in Spokane into the 1920s. Jones was a member of the Highlanders, the Woodman of the World, and a fraternal organization called the Tribe of Ben Hur.
By Michael Houser, State Archtectural Historian - March 2019