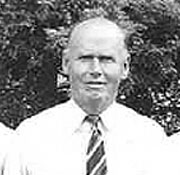 Bibliography:
American Architect, vol. 116, pt. 1, p. 47, July 9, 1919.
The Blue Book of Home Plans for Home in the Pacific Northwest, Pacific First Federal Savings and Loan Association, 1937.
"Colored People Honor S.T. Shaw," Tacoma News Tribune, October 10, 1951, p. 13.
"Member of Pioneer Family Dies," Tacoma News Tribune, July 23, 1976.
"New Architects Enter This Field," Tacoma Sunday Ledger, June 1, 1919, B7.
Questionnaire for Architect's Roster and/or Register of Architects Qualifications for Federal Public Works completed by Frederic Shaw, 1946.
Shaw, Stanley. "Letter to the editor," Friends Journal: Quaker Thought & Life Today, vol. 7, no. 8, April 21, 1961, p. 167.
"Fine new marine view home will be opened to public for inspection today" Tacoma News Tribune, April 30, 1939 pg A10 &11.
"Start Work on New Bungalow" Tacoma News Tribune, September 4, 1921, Pg B4.
"Bids for School at Regent's Park Will Be Called" Tacoma Daily Ledger June 17, 1923, Pg E8.
"New Broadway Apartment to Open Today" Tacoma Daily Ledger, May 6, 1928, Pg A10.
"Electro-Ease Home to be opened Today" Tacoma Daily Ledger, June 22, 1924, Pg A6.
"Battery Agency to Have Home ..." Tacoma Daily Ledger, January 4, 1920, Pg B5.
"New Building to Rise in Puyallup" Tacoma Daily Journal, June 14, 1929, Pg 18.
"Three-story Garage for St. Helens" Tacoma Daily Ledger, May 30, 1920, Pg B3.
"Sixth Ave. to get $12,000 Store Building" Tacoma Daily Ledger, August 5, 1928 Pg E8.
"Sears to Construct Model Home" Tacoma Times, April 21, 1937.
The American Architect – July 9, 1919
Gulich, August G. "Who Was Stanley Shaw?" The Bulletin - 1991
Tacoma architect Stanley Tracy Shaw was born in Sturgis, Michigan on April 24, 1886. The son of a minister, the family moved to Tacoma shortly after his birth. His father served as interim minister and helped organize Immanuel Presbyterian Church.
Shaw graduated from Tacoma High School, and received his formal architectural training from Washington State University. He then gained practical on-the-job experience by working for the Western Architectural & Engineering Co. in Seattle.
After his older brother Frederic (who had already established an architectural firm in Tacoma) returned from serving in WWI, the two opened an architectural practice in Tacoma in 1919. Initially, Stanley served as an associate member of the firm. The brothers maintained a partnership until 1929 when Frederic moved to northern California.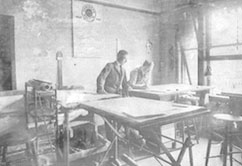 Projects under the firm Shaw & Shaw include the Rialto Garage (1919); the E.S. Robinson & Co. Building (1920); Mullins Electric Co. Building (1920); the Electric Service Co. Building (1920); the First United Presbyterian Church (1922); the Tacoma Gospel Tabernacle (1923); Bye Thompson Motor Sales Building (1923); the Muscek Building (1923); Dash Point School (1924); the Shaw Bldg./Knights of Columbus Hall (1928); and the Broadway Apartments (1928) all in Tacoma as well as Fircrest School (1924) in Fircrest; Sumner American Standard Newspaper Building (1924) in Sumner; and the Puget Sound Power & Light Co. Building (1929) in Puyallup.
On the residential side, projects ranged from a variety of period revivals dwellings to well executed Craftsman Style Bungalows. Known projects include the W.G. Rowland House (1919); a house at 3414 N Adams St. (1919); a house at 3701 Sixth Ave. (1919); a house at 2407 N Puget Sound Ave. (1919); the Emil Stocklin House (3520 N Villard St., 1920); the J. Harney Johnson House (3733 N 28th St, 1921); a house at 3516 S "K" St. (1920); the Miller Estate, known as "Milamar," in Lakewood (1922); a house at 716 N "C" St., marketed as the "House of Electro Ease" (1924); the Dr. Abernethy House (2414 N Puget Sound Ave., 1924); a house at 3723 N 7th (1925); and the Leonard Sullivan House (4301 N 36th St., 1926).
After Stanley's older brother left, Shaw changed the firms name during the late 1930s to the "House Plans Library". His later projects included the Goodwill Industries Building (1930); a home at 1920 N Union Ave. (designed as the Sears & Roebuck Co. Model Home, 1937); the O. Joe Williams House (2623 N. 29th St., 1939); Dr Link & Dr. Wiley Medical Office (1948); and the First Unitarian Church (1951).
His professional activities included serving as president of the Tacoma Society of Architects. He and his wife, Clara J., were also actively in the civil rights movement, the peace movement, and traveled to Europe in 1950 on behalf of that cause. He was a charter member of the Tacoma Friends Meeting, was a member of American Friends Service Committee, the Pathfinders, the NAACP, and the Fellowship Reconciliation.
After living at 3417 N. 24th Street (a home Shaw designed) from 1919 to 1931, he and his family moved to 2500 N. Lawrence where Shaw had a home office. He made a number of changes to the two-story 1901 house, adding modern conveniences like an in-house vacuum system, customizing the home with hand-carved monograms and a quote over the mantelpiece, and expanding the home (sometimes using recycled building materials) in order to house three generations who used the residence as a family gathering place for close to 45 years.
Shaw continued his practice, working from his home office, until shortly before his death on July 21, 1976.
Adapted from bio by Sharon Winters by Michael Houser, State Architectural Historian - January 2014