The Secure Side of WISAARD
Accessing the WISAARD for Data Entry, Archaeological Information & CRM Reports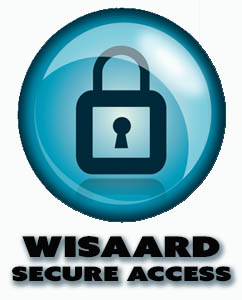 Wisaard has two levels of secure access. The first level allows access to the Project module for historic property inventory data entry. The second level includes access to Washington State's vast collection of archaeological site inventory data and cultural resources reports.
Access to historic property data entry does not require you to submit any paperwork, simply request the WISAARD service through Secure Access Washington by following the tutorials below.
Access to archaeological data can be gained by completing one of the forms below and returning it, along with any needed documentation, to DAHP by mail. Please mail the form to Annie Strader DAHP PO Box 48343 Olympia WA 98504. The form must have an original signature, PDF's or faxes of the form will NOT be accepted.
WISAARD Archaeological Access Agreements
Below are tutorials designed to help you sign up for a Secure Access Washington (SAW) account and to show you how to request access to the WISAARD service. Please note that you will be approved for the first level of secure access, but you will not be able to see archaeological information until DAHP has received and approved your paperwork.