Historic Building Survey and Inventory
Two types of inventory forms are used to document cultural resources in the state of Washington. Archaeological site types are recorded onto DAHP's Archaeology Site Inventory Forms and components of the built environment (i.e. buildings and structures) are submitted into the Washington Information System for Architectural & Archaeological Records Data (Wisaard). For info about how to gain access to enter data into the system and to submit forms to DAHP Staff click here.
Generally historic features in ruin (collapsed structures, foundations, etc.) that are older than 50 years are considered historic archaeological sites and must be recorded on the Archaeology Site Inventory Form. If questions arise, contact DAHP staff for further guidance. Remember that a single site may have multiple components - both historic and archaeological, or historic and historic archaeological, etc. As such more than one site type may be used. Also keep in mind that DAHP does not accept inventory forms for districts. Each individual resource in the defined area should have its own inventory form, then a report is developed which pulls these resources into a cohesive unit or context.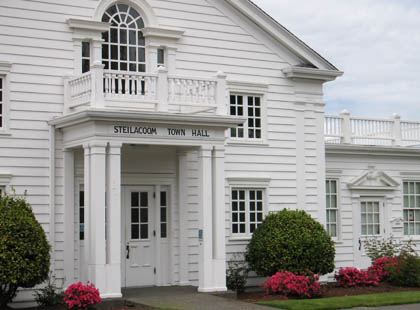 Wisaard contains thousands of records documenting historic properties across the state. As such, this repository contains volumes of information revealing important insights into the built environment of Washington. The information within Wisaard plays a critical role in cultural resource management and sound historic preservation planning activities around the state. The inventory forms, survey reports, maps, photographs, sketches and other document types held in the Inventory are irreplaceable for a variety of users including: property owners, cultural resource consultants, researchers, government agencies, tribal governments, planners, and project designers. By first exploring inventory holdings, researchers are able to gain important information for project planning, environmental assessments, and land use management, as well as local growth management planning projects.
Note that architectural surveys fall into two general classifications: intensive and reconnaissance levels. The survey type used depends on the amount of information needed, the time and budget available, and the geographic dispersion of the resources.
DAHP is mandated by federal and state statutes to house and maintain these records. Records held in the Inventory document a variety of property types in one of the following general categories: buildings, structures, sites, districts, and objects. These categories conform to those property types considered eligible for listing in the National Register of Historic Places and the Washington Heritage Register. As steward of the Inventory, DAHP is responsible for managing this large and complex archive. In this role, DAHP strives to make the information as efficient and useful as possible.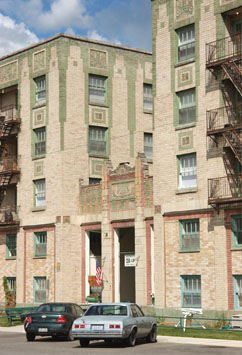 Guides and Reports
Many surveyors are concerned that they do not know the special terms used to describe architecture and the component part of a building. To assist you with the inventory process, DAHP has developed several guides and on-line directories/reports.
Are you recording a cemetery? Click here!