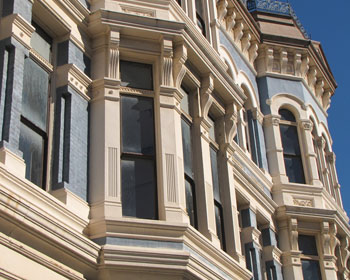 The Department of Archaeology & Historic Preservation, the Washington State Main Street Program and the Washington Trust for Historic Preservation is pleased to announce Washington's annual statewide conference - RevitalizeWA! The annual conference focuses on historic preservation and economic revitalization (with a focus on Main Streets), and is the State's premier educational and networking event for those in the business of saving historic places. If you're new to preservation, it's a great way to dip your toes into the world of architecture, archaeology and history. You can also learn basic principles of preservation, meet cultural resource professionals, and investigate preservation practices. If you're a professional in the field, it's your chance to discover new preservation techniques, network with collegues and brush up on the latest developments to help you protect the past and shape the future.
Join us at RevitalizeWA 2018 in Port Townsend:
April 23-25
Click here to download the preliminary conference schedule!
Click here to register for the conference.
Click here to find lodging.
For questions about RevitalizeWA, please contact Breanne Durham.
**3/21/2018 update** Please also join Governor Jay Inslee for a special conference session: Vital, Vibrant, and Inclusive Communities. Registration is required to attend as space is limited, though the cost for conference attendees is free. Register here.

What's what at RevitalizeWA?
Preservation Leadership Training: Skill-building trainings.
Field Studies/Tours: A first-hand look at local preservation projects, taking attendees into the community. They can be half- or full-day programs.
Learning Labs: In-depth educational sessions featuring industry thought leaders.
Recognition: Celebrate preservation sucess stories from the past year.
The main confernce page is found here!