Preservation Month Posters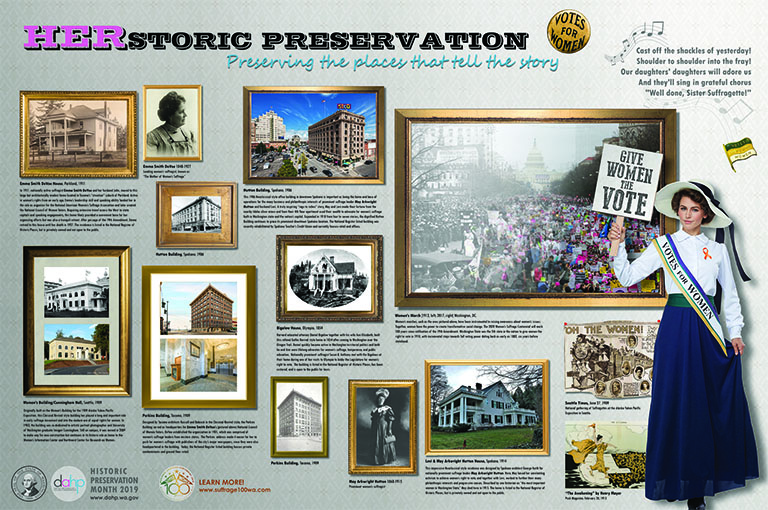 2019
"HERstoric Preservation: Preserving Places That Tell the Story"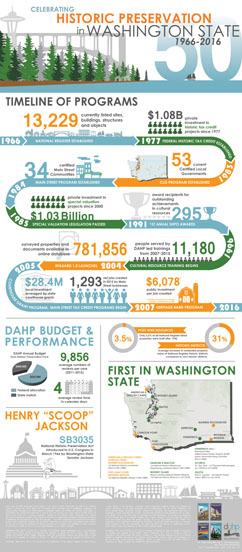 2016
"Celebrating 50 Years of Historic Preservation"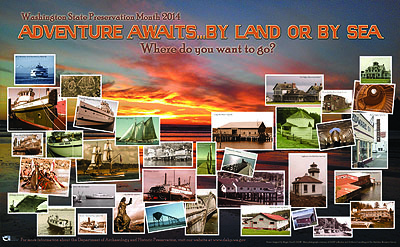 2014
"Adventure Awaits.. By Land or By Sea"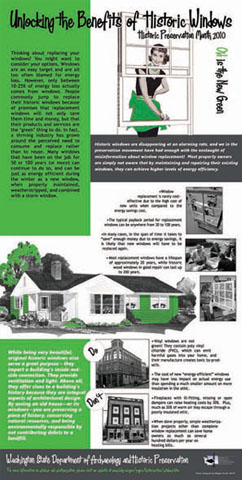 2010
"Unlocking the Benefits of Historic Windows"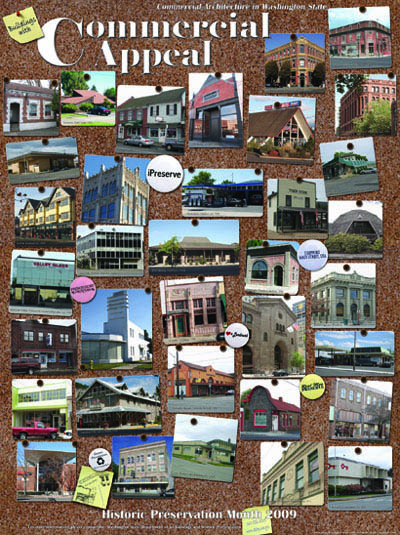 2009
"Commercial Appeal"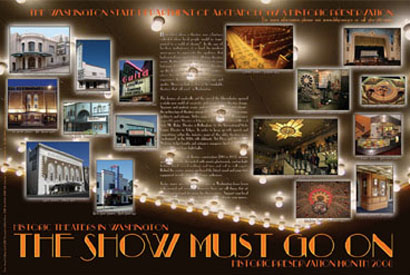 2008
"The Show Must Go On"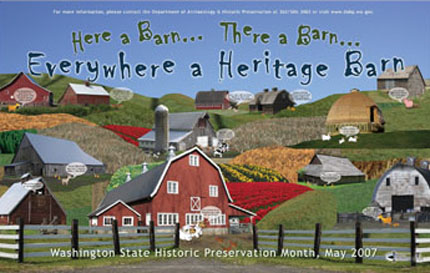 2007
"Here a Barn... There a Barn... Everywhere a Heritage Barn"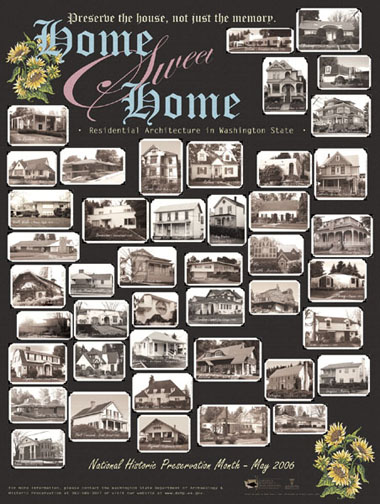 2006
"Home Sweet Home - Residential Architecture in Washington State"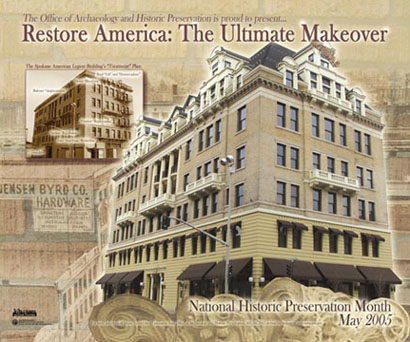 2005
"Restore America: The Ultimate Makeover"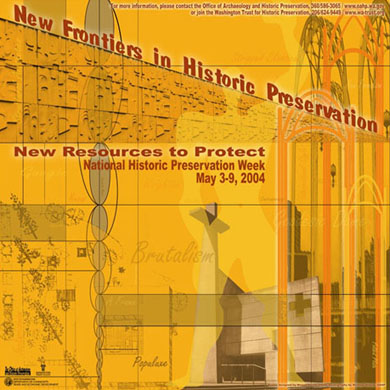 2004
"New Frontiers in Historic Preservation: New Resources to Protect"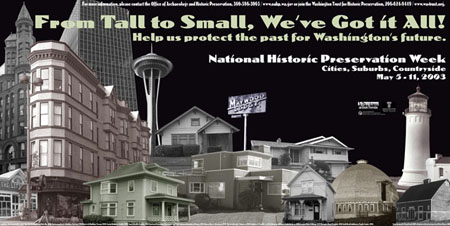 2003
"From Tall to Small, We've Got it All!"
The 2003- 2014 Preservation Month posters were designed in-house by our former CLG Coordinator, Megan Duvall. The 2016, 2019 Poster was designed by Nicholas Vann, our State Historic Architect.
If you would like a copy of this year's poster, please contact Beverly Ubias at (360) 586-3077 or Beverly.Ubias@dahp.wa.gov. Unfortunately we don't have extra copies of all past Preservation Month posters. (FYI - DAHP did not create a 2011, 2012, 2013, or 2015 Preservation Month poster in lieu of producing two public service announcements.